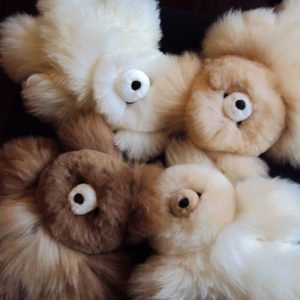 $

67.00
Colors: View OPTIONS above. White, Fawn/Light brown, Brown and Multi Special note: Not one bear is alike, so there may be slight variations in color! Sizing: 18 inches our biggest Teddy of them all!
Select options
Alpaca accessories online store
Unique handmade products 100% alpaca
---
Beautiful Alpaca Accessories, we have many models and sizes in Blankets, accessories with discount in Gloves, Handbags, Scarves, Alpaca Shawls, Slippers, Socks all 100% alpaca. All our products come with a gift, and we offer FREE SHIPPING WORLDWIDE , fell the alpaca fiber , very originals and unique. Come buy the perfect gift for anyone and any occasion.